Organizers
CONGRESS INITIATORS AND MANAGEMENT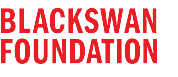 The BLACKSWAN Foundation is a Swiss foundation supporting research for rare and orphan diseases worldwide by collecting funds. Another goal of the foundation is to improve public understanding of rare and orphan diseases. The foundation is member of EURORDIS, non-governmental patient-driven alliance of patient organization, and ProRaris, the Swiss alliance of patient organizations.
BLACKSWAN Foundation
www.blackswanfoundation.ch

Gebert Rüf Stiftung is a private Swiss science foundation, active in various fields of innovation. Since 2009 it runs the initiative «Rare Diseases – New Approaches » based on annual calls. The program aims at developing and implementing innovative technologies or approaches in the diagnosis and treatment of rare diseases. 2 million Swiss Franc per year are invested to this program up to now 21 projects out of 192 applications are financed.
Gebert Rüf Stiftung
Bäumleingasse 22, CH – 4051 Basel
www.grstiftung.ch
CONGRESS ORGANIZERS
CONFERENCE SECRETARIAT AND REGISTRATION
Amiconi Consulting SA, Via al Forte 10 CHÂ –Â 6900 Lugano
t: +41 91 921 38 12
Email: congress (at) react-congress.org/2014
Amiconi Consulting is an internationally recognized Company, which, thanks to its experience, professionalism and dynamism, is equipped to find efficient and innovative solutions for the organization of Conventions, Meetings, Incentive Travel Programs, Tours, Seminars, Meetings, Product Launches and Events. The Company performs at the regional, national and international level. We provide a wide range of services from general advice to highly focused solutions.