Karen Aiach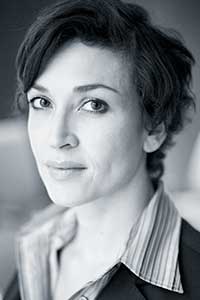 Karen Aiach is founding president and CEO of LYSOGENE a clinical stage biotechnology company specialized in intracerebral gene delivery for the treatment of neurological diseases. In less than five years, Karen brought LYSOGENE's first product SAF-301 into the clinic. SAF-301 is a gene therapy product aiming at treating a fatal lysosomal storage disease known as Mucopolysaccharidosis type 3 or Sanfilippo Syndrome.
Before creating LYSOGENE, Karen's entrepreneurial experience already included successfully founding and running a business consultancy specialized in the financial industry.
Prior to that, Karen was a manager at Arthur Andersen where she began her carrier. At Andersen, she specialized in international M&A related transaction services for major tier one clients.
From 2008 to 2009, Karen served as a Member of the Pediatric Committee of the European Medicine Agency as a patient representative.
In 2008, she served on the Ethical Review Board CCPPRB IDF 8 – HĂ´pital Ambroise ParĂ© (Boulogne-Billancourt, France), AP-HP Assistance Publique – HĂ´pitaux de Paris.
Karen has also been involved with several not-for-profit organizations engaged in advocacy and research in the field of rare diseases such as Alliance SANFILIPPO and EURORDIS, where she served on Board as Treasurer from 2010 to 2011.
Karen received her M.S. ("Grande Ecole") and MBA from ESSEC, France.