Cecile J.W. Janssens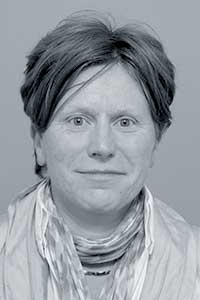 Cecile Janssens is professor of translational epidemiology at the department of Epidemiology at Emory University, Atlanta, USA. Her research concerns the translation of genomics research to applications in clinical and public health practice. Her work focuses on the prediction of multifactorial diseases (e.g. diabetes, cardiovascular disease, asthma) using genetic risk models and on the assessment of the predictive ability and utility of genetic testing.
Cecile Janssens has published over 150 papers in international scientific journals and was awarded several personal grants, including the Erasmus MC Young Investigator Fellowship in 2006, the Vidi grant from the Netherlands Institute for Scientific Research in 2007 and the European Research Council Starting grant in 2012. Prior to her move to the USA, Cecile Janssens was the chair of the Dutch Association of Community Genetics and Public Health Genomics and board member of the Netherlands Association for Human Genetics. She chaired a European workshop on quality criteria for health checks and co-chaired an international workshop on guidelines for the reporting of genetic risk prediction studies, the latter which were published in 10 scientific journals simultaneously. She still is an active member of the Dutch Health Council and a member of the Evaluation of Genetic Applications in Prevention and Practice (EGAPP) working group.