Janine Reichenbach (Swiss Showcase)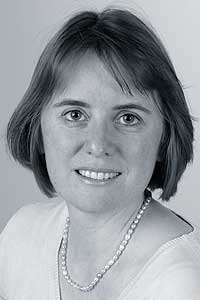 Prof. Dr. med. Janine Reichenbach is Co-Head of the Division of Immunology at University Children's hospital Zurich, and Head of the research laboratory immunodeficiency/gene therapy, University Zurich.
She studied medicine at the Universities of Frankfurt (DE), Lyon and Paris (F). She has been trained in pediatrics, pediatric immunology, hematopoietic stem cell transplantation (HSCT) and gene therapy at the Universities Frankfurt and Bonn, UniversitĂ© RenĂ© Descartes / HĂ´pital Necker – Enfants Malades Paris, and University Zurich. She earned her Habilitation for pediatrics, spec. immunology/HSCT, from University Zurich in 2009, and has obtained the science award of the Walther and Gertrud Siegenthaler Trust in 2010. She was elected Assistant Professor of Pediatric Immunology at University Zurich in 2013. Her research is centred on inborn errors of the immune system and development of gene therapy for these defects. She is PI in an EU-FP7 funded multi-centre clinical phase I/II gene therapy trial for treatment of patients with Chronic Granulomatous Disease (CGD).