Orly Elpeleg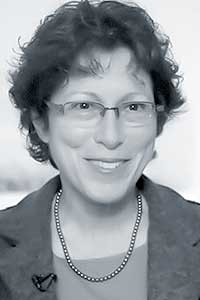 Orly Elpeleg is a Professor of Pediatrics at the Hebrew University (1999) and the head of the Department of Genetic and metabolic diseases at Hadassah. She graduated the Medical School in the Hebrew University, Jerusalem in 1981 and completed pediatric residency in 1988. During 1986-7 she was a research fellow in inborn errors of metabolism in the Royal hospital in Copenhagen. In 1997 and 2003 she spent Sabbaticals in Neurology and Genetics in Great Ormond St children hospital in London.  Her main research interest was metabolic disorders and especially mitochondrial respiratory chain defects. However, over the past decade she focused on gene discovery in a large array of rare disorders, and published 29 novel disease-associated genes with a similar number in the pipeline. She has extensive national and international collaborations, coauthored 150 peer-reviewed articles and is currently supported by DFG, AFM, and the Israeli Ministry of health.
Title: Whole Exome Sequencing in Rare Diseases
Abstract:
Reaching the correct molecular diagnosis in rare disease is of utmost importance. The economical and emotional burden on the family and the society is vast, especially in traditional societies, where these disorders are more common. Elucidating the molecular basis of a rare disease would not only allow the family genetic counseling but would also pave the way for drug development.
Whole Exome analysis has turned to be a powerful tool but with current technology, is far from perfect. Incomplete coverage and missed indels are the leading causes of failure to reach a final diagnosis. Ethnic variant databases and causality laboratories are needed, and a new subspecialty in Genetics training should be considered.